Steel Manhole Shields by Efficiency Production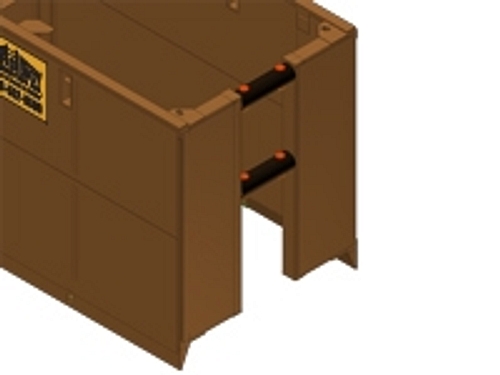 A MHXLDW 4 in. sidwall manhole shield with wrap-around endwalls.
Efficiency Production's MHXLSW and MHXLDW 4 inch side-walled manhole shields have wrap-around end plates which contain the spreader collars which gives this popular trench box increased pipe clearance and protection on the open ends of the trench.
---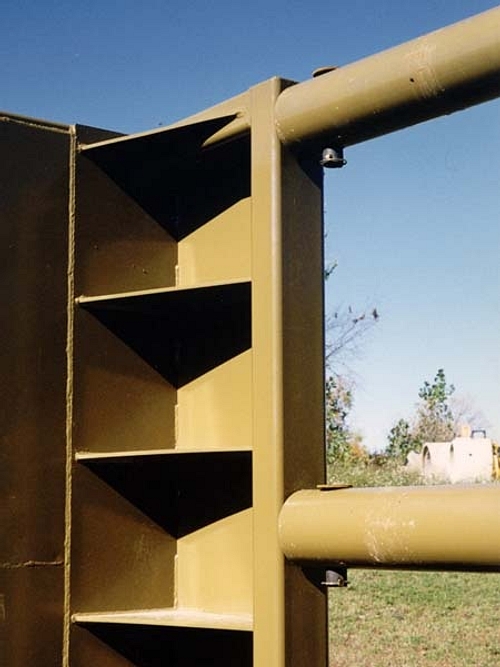 Close=up of the Spreader Connection on an Efficiency Production MHXLDW manhole shield
FEATURES
Adjustable and stackable
Integral spreader collar post design
High strength mill certified steel
OPTIONS
SPREADER OPTIONS
6″ schedule 80
Custom collar sizes available
---