Innovative Build-A-Box OCTAGON configured Modular Aluminum Trench Shield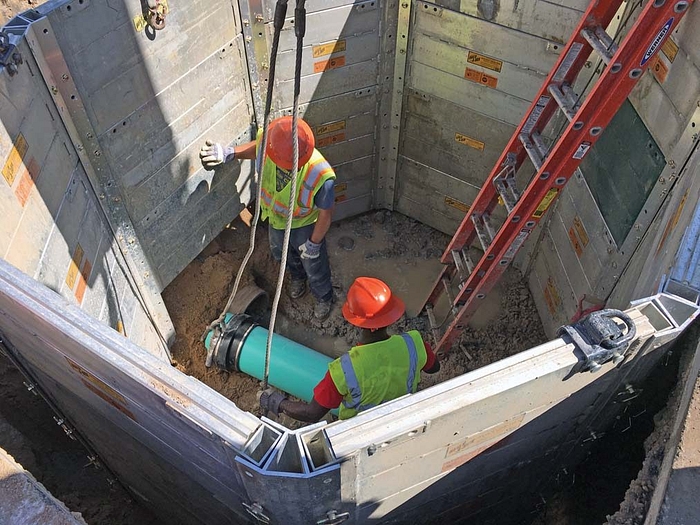 Efficiency Production unveils the newest innovation to its industry-leading Build-A-Box™ Modular Aluminum Trench Shielding System: a lightweight, Aluminum Octagon Box.
The Aluminum Octagon Box is comprised of standard Build-A-Box™ panels, pinned in exclusive 135° angle vertical posts. The result is a safe, lightweight, "manhole shield" that is perfectly designed to shore tightly around odd-angled laterals and other manhole leads.
FEATURES
Comprised of standard 2' tall Build-A-Box™ aluminum panels; from 2'-5' lengths
Inside diameter space ranging from 61" to 148"
Provides eight different lateral pipe access points by leaving out 2' bottom panel