XLAP Aluminum Panel Trench Shield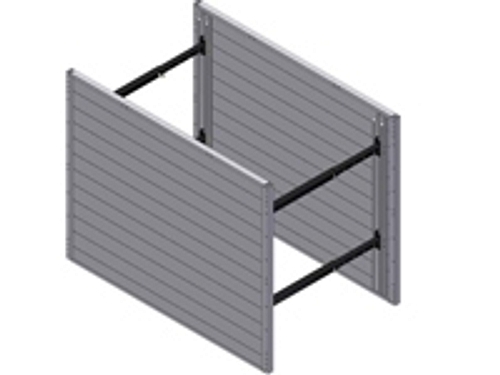 Efficiency's XLAP series aluminum panel trench shields are designed specifically for municipalities, and contractors who use rubber-tired backhoes or smaller excavators for trenching. XLAP Aluminum shields are made of lightweight smooth, double-wall aluminum. Each 3 inch side-wall is constructed of foam-filled, 8 inch extrusions which prevent dirt build-up and reduces friction.
XLAP comes with either a flat bottom or extruded aluminum knife edge. Efficiency aluminum shields have the greatest strength to weight ratio in the industry. Each shield includes a professional engineered depth certification tag.
Telescoping spreaders sets come in a wide variety of sizes, and accessories such as pulling and lifting lugs make it easy to handle the shield into and out of the trench. With approximately half the weight of comparable sized steel shields, XLAP is ideal for a variety of situations such as municipal maintenance and emergency repairs, or small utility projects.
. XLAD-SF
. XLAP-5
---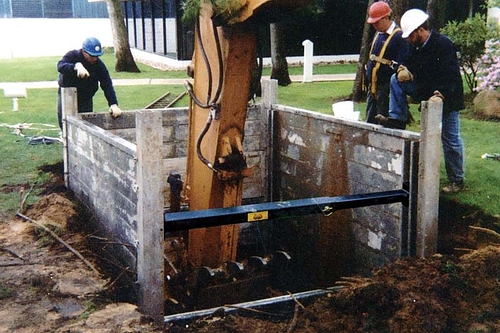 4-Sided XLAP™ & Build-A-Box™ end panels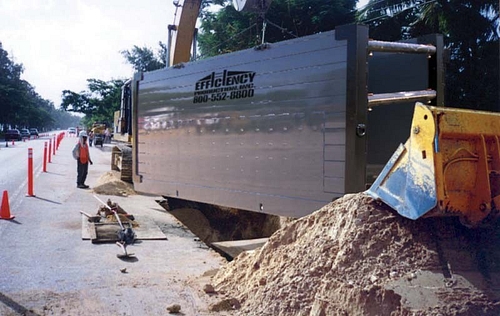 XLAP-5 with 5 in. sidewalls & steel endframe
FEATURES
Telescoping spreader sets in a wide variety of sizes
Flat bottom or extruded aluminum knife edge on panels
Narrow sidewalls
Ultra-light double wall aluminum
Greatest strength to weight ratio in the industry
3 in. sidewalls are smooth to prevent dirt build-up and reduce friction
Foam-filled wall construction prevents dirt and moisture accumulation
Professional Engineer design and depth certification
OPTIONS
SPREADER OPTIONS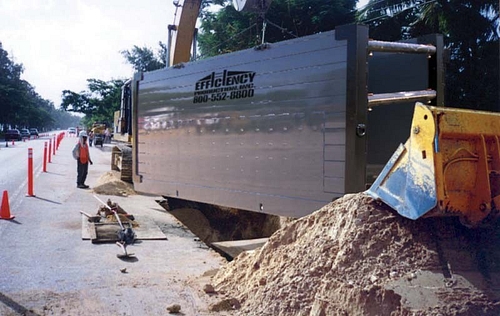 XLAP-5 with 5 in. sidewalls & steel endframe
---