Slide Rail Accessories including Ground Quick-Release Shackle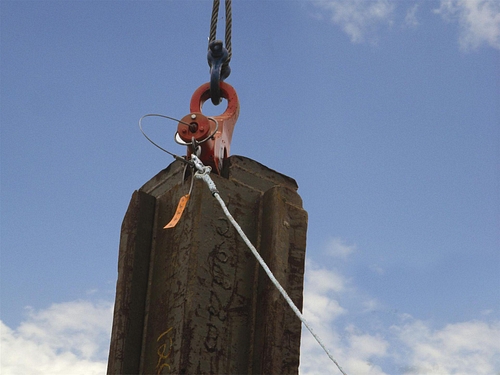 Ground Quick-Release Shackle
Efficiency Production provides several innovative Accessories with their Slide Rail, which makes any excavation project go quicker and easier. In the process of installing Slide Rail, the shackle connecting the top of posts, panels, and sheeting must be removed manually. This is normally done by climbing on a ladder to reach the top. The innovative new Ground Quick-Release Shackle has a spring loaded pin that when pulled by a connecting rope, retracts and frees the shackle from the ground.
Slide Rail shored excavations typically remain open for extended periods of time. Efficiency's new Barrier Posts & Guard Rail are an easy, OSHA compliant fall protection device. The posts' adjustable shoes also fit 3-8 inch trench shield sidewalls and Build-A-Box panels with an adapter.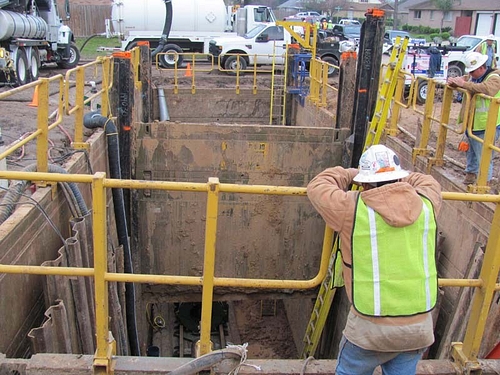 Guard Rail
Other innovative accessories Efficiency Production offers with their Slide Rail System include a Corner Spacing Tool and Slide Rail Squaring Tool that help with the critical initial steps of installing Slide Rail. The Panel Pushing Pad accessory provides a greater surface area for an excavator bucket to push inside panels and a Slide Rail Job Box, provided with every Slide Rail rental conveniently contains and stores all the tools necessary to successful install and remove any Slide Rail System.
---