Steel Trench Boxes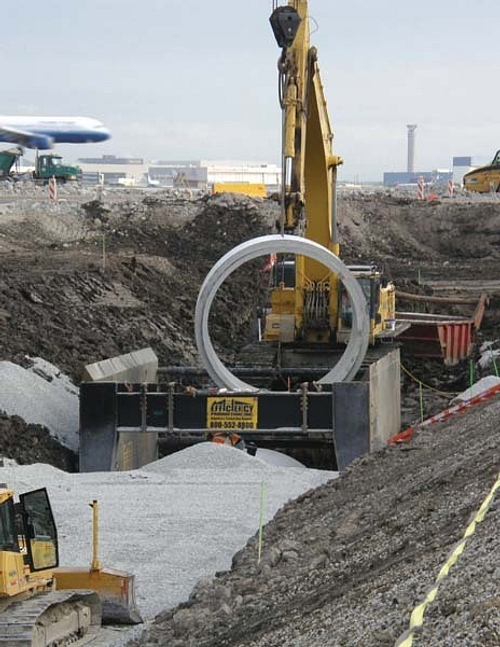 An Efficiency Production Trench Box with a Hi-Clearance Arch spreader is on the job at O'Hare Airport in Chicago; shielding a large 12 foot diameter concrete pipeline
With trench work being such a hazardous line of work, contractors and their workers deserve quality products that will help them efficiently, safely, and PRODUCTIVELY get the job done. Protect your excavation and underground utility contractors and your bottom line with trench boxes.
Steel trench boxes, or trench shields, are strong enough to handle the pressure from unstable soil and provide a safe space for workers and protect them in the event that a trench collapses. Whether digging the foundation for a building or laying pipes or wires, trench boxes ensure worker safety and play a major role in the prevention of cave-ins and injuries.
For over 40 years, Efficiency Production has been recognized as "America's Trench Box Builder" and trusted by excavation and underground utility contractors for their trench shielding needs. We pride ourselves in excellence and quality and providing the widest selection of OSHA-approved trench boxes. Each of our steel trench boxes comes with professional engineer certified and stamped tabulated data, which meets the OSHA excavation safety requirement.
RESOURCES