Efficiency Production's SnowBucket is the most versatile snow removal system available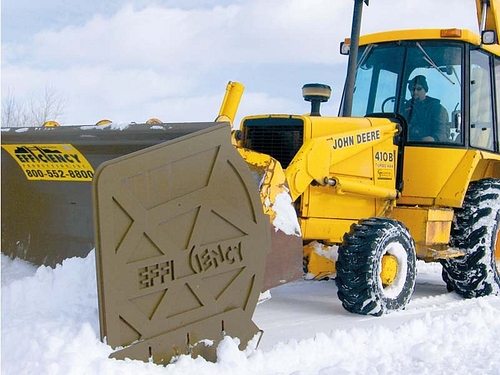 The SnowBucket incorporates an innovative design that greatly increases your snow removal production and reduces your cycle time with a single continuous dumping motion.
High sidewall plates allow for a larger volume of snow removed in each pass compared to conventional plow blades. A heavy-duty rubber cutting edge minimizes road surface damage while maintaining excellent surface contact. Angled steel wear shoes accommodate surface obstructions which could damage your machine. Reinforced structural steel construction guarantees durability.
The SnowBucket is designed to quickly connect to a wide variety of machines from small backhoe loaders and skid-steers to large front-end loaders. The SnowBucket is available in sizes ranging from 6-20 ft. in width.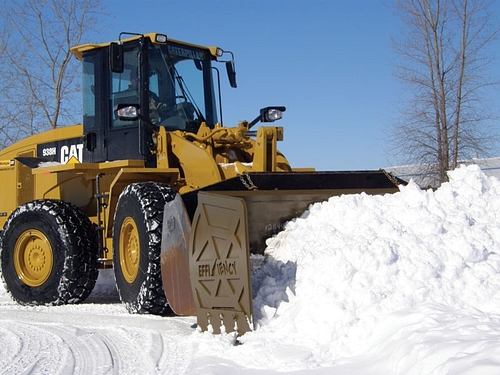 An Efficiency Production manufactured SnowBucket snow plow blade attached on a Frontloader