Efficiency's exclusive Trench Rescue Shores offer maximum utility and safety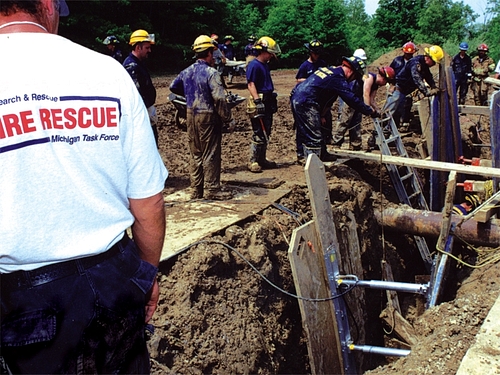 Efficiency Production also offers a new tool for fast trench rescues. Utility/Rescue Shores incorporate an innovative design that greatly increases your ability to quickly install shoring an ultimately save lives.
Rescue Shores include pivoting socket pads that swivel to support irregular trenches, and have Traction Tread plates that increase the holding grip on Efficiency's FinnForm surface. A cylinder Locking Device protects against the unlikely event of a collapsed cylinder due to loss of pressure.